No one is too small to make a difference. A project like UBI depends on all of us, from the most varied walks of life. Every single one of us can make something to change the course of History.
If you want to help this issue to be debated at the European level, sign and share the European Citizens' Initiative that calls for the European Commission to start this experience. We have until 25 June 2022 to gather 1 million signatures in the European Union.
If you saw the 11 episodes, you can't miss the last one. Come and learn about the UBI.
Speakers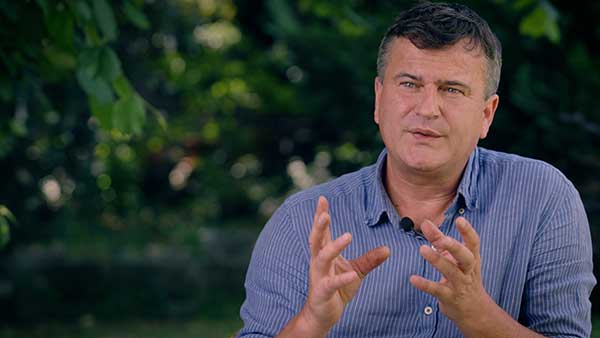 VIEW FULL INTERVIEW (COMING SOON)
Roberto Merrill is Assistant Professor in the Philosophy Department at the University of Minho, where he coordinates the Master of Political Philosophy. He also is a researcher at the Center for Ethics, Politics and Society, where he directs the Research Project on Unconditional Basic Income, with a team of researchers of international merit.
Besides being president of the Portuguese Association for Unconditional Basic Income (http://rendimentobasico.pt/associacao-rbi-p/), he is also Visiting Assistant Professor in the MSc in Public Policy at ISCTE and an Associate Researcher at CEVIPOF (Sciences Po-Paris).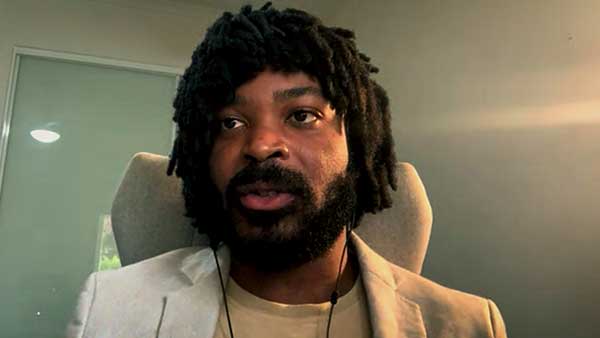 VIEW FULL INTERVIEW (COMING SOON)
Dagogo Altraide, also known as ColdFusion, is an Australian youtuber, entrepreneus, music producer, author, and influencer.
He created the Youtube channel "ColdFusion", which experienced exponential growth, reaching over 2.3 million subscribers, who watch varied contents (music and documentaries, for instance). It also serves as a platform for debates on Science and Technology, and his videos have been widely used in museums, classrooms, and exhibitions.
His channel has also partnered with TEDx and has worked with several brands, namely Intel. 

(https://www.youtube.com/channel/UC4QZ_LsYcvcq7qOsOhpAX4A )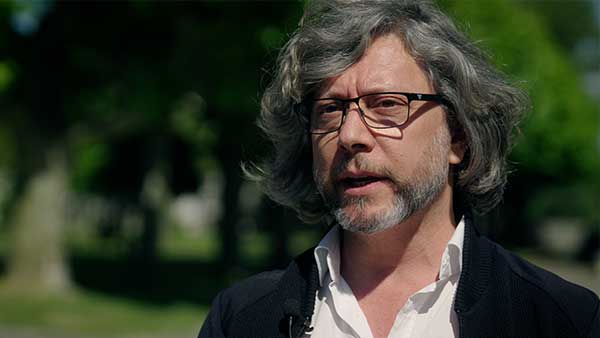 VIEW FULL INTERVIEW (COMING SOON)
Manuel Carvalheiro Dias is the Episcopal Vicar for the Pastoral Diocese of Coimbra.
He has a vast pastoral service, in positions such as director of the Diocesan Institute of Communication; President of the Board of Directors of Colégio de São Teotónio; director of the Diocesan School of Theology and Ministries and of the Diocesan School of Sacred Music.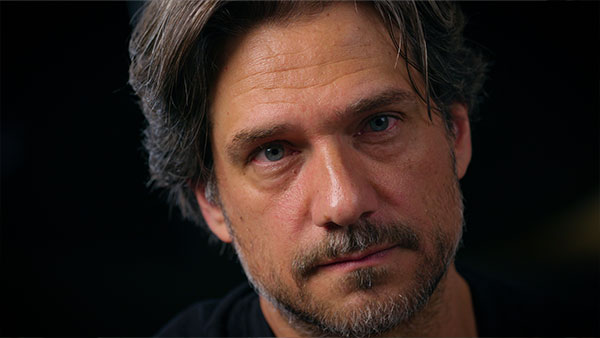 VIEW FULL INTERVIEW (COMING SOON)
Rogério Charraz is a Portuguese singer-songwriter.
In 1994, with his friend Rogério Oliveira he formed the band União de Loucos, releasing the album Madrigal in 1999 and changing their name to Boémia. In 2003, the second album, Semente, came out with Luís Represas, Luís Pastor and Fausto Bordalo Dias as guests.
Fausto invited them to record A ópera mágica do cantor maldito. In February 2007, Rogério left Boémia and created the Rogério Charraz Trio with Paulo Monteiro and Rui Cabral. When Paulo Monteiro moved to France, we remade the band with João Coelho and Luís Pinto. 
They entered the II edition of Festival Cantar Abril, with the originals Liberdade and A dita dura.
When he met Sílvia Nazário and Cláudio Kumar, they gave birth to the project Sotaques, presented in several venues.
In 2010 he began recording his first solo album and performed at Festas do Mar, in Cascais.
In 2011 he returned to Festival Cantar Abril and won the Ary dos Santos award for Pára, olha, escuta e avança. In June he took part in Fausto Bordalo Dias' new record.
In October 2011 he released his debut album, A Chave, with 11 original songs and duets with Ana Laíns, José Mário Branco and Rui Veloso. Four songs were part of the soundtrack of the tv show Pai à Força, and Grito Vagabundo was part of the soundtrack of the TVI soap opera Louco Amor.
In 2014 his second album, Espelho, came out, featuring guest like Sensi, Luanda Cozetti, Dany Silva, and Miguel Calhaz. He then collaborated with Rui Pregal da Cunha on a new version of Se me perguntas a mim agora.
The album Não tenhas Medo do Escuro, recorded in 2016 after a successful crowdfunding campaign, has 11 songs.
Recently, his project O Coreto (together with José Fialho Gouveia) was born out of Rogério's long term fascination with bandstands as cultural symbols and architectural elements. Luísa Sobral participates as a musical producer in this record.
The album tells a love story with many things to read between the lines: disenchantment with everyday life in the city, a portrait of life in villages, inequalities between coastlands and inlands, the dilemmas of those who depart and those who stay.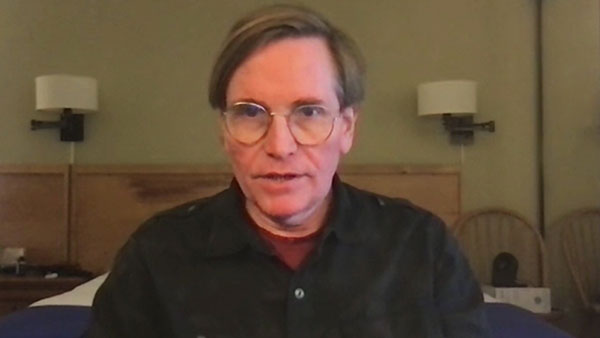 VIEW FULL INTERVIEW (COMING SOON)
Karl Widerquist, is a philosopher and professor of Philosophy at Georgetown University-Qatar, specialized in distributive justice.
He holds two doctorates – one in Political Theory from Oxford University and one in Economics from the City University of New York.
Founding editor of the journal 'Basic Income Studies' and author of several books, he also published more than 20 articles in prestigious academic outlets like 'Raisons Politiques', in fields as diverse as Economics, Politics, Philosophy and Anthropology.
He was co-chair and vice-chair of BIEN (Basic Income European Network), as well as one of the founders of the US Basic Income Guarantee Network.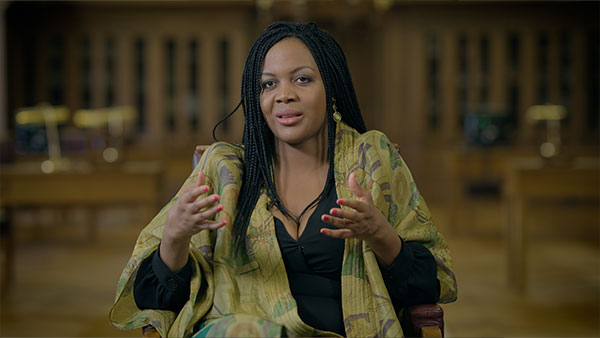 VIEW FULL INTERVIEW (COMING SOON)
Joacine Katar Moreira is an African-Portuguese historian, activist, and politician.
She was elected to the Portuguese Parliament (2019-2022) in the lists of the LIVRE party, and shortly became a non-registered MP, after breaking away from the party.

(https://www.parlamento.pt/DeputadoGP/Paginas/Biografia.aspx?BID=6540 )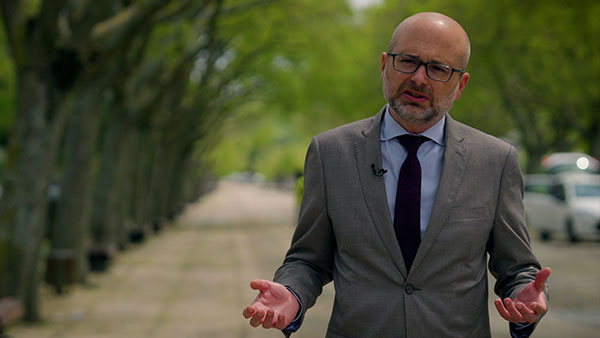 VIEW FULL INTERVIEW (COMING SOON)
Francisco Miranda Rodrigues is the current President of the Portuguese Psychologists Association. 
Specialised in Work, Social and Organizations Psychology and in Occupational Health Psychology, he is also a behavioural and leadership consultant.
As a psychologist, he works in human resources management, quality, environment, and hygiene, health and safety at work, as well as training of communication, socio-emotional, mediation and conflict resolution skills.
He is also a consultant in personal and organizational development, behavioural insights, leadership, personal and team effectiveness, and a specialist in gamification. With a postgraduate degree in psychotherapy and educational counseling from the Portuguese Association of Behavioural and Cognitive Therapies (APTCC), he is a PhD student in Clinical Psychology at the Faculty of Psychology of the University of Lisbon.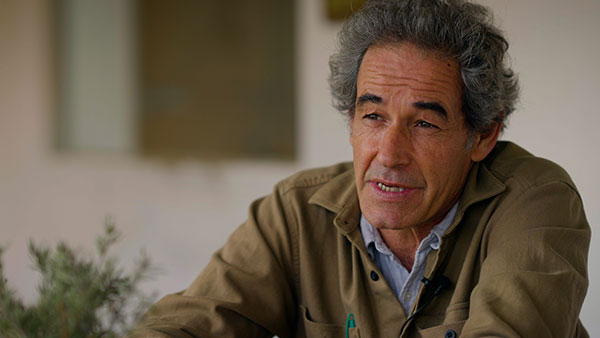 VIEW FULL INTERVIEW (COMING SOON)
Alfredo Cunhal Sendim is the mentor of Montado do Freixo do Meio in Montemor-o-Novo – where more than 600 hectares are entirely dedicated to organic production.
As a young man, he worked in the fishing arts in the Algarve (Ferragudo), hoping to become a fisherman some day. However, he quickly realized that it was in the Alentejo plains that he sailed at the helm of the dream of creating a paradise on Earth, seeing the Montado agro-ecosystem as the future and the salvation of the planet.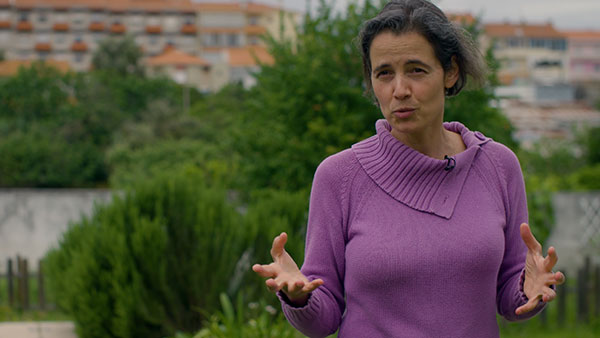 VIEW FULL INTERVIEW (COMING SOON)
Susana Fonseca is a member of the board at ZERO - Sustainable Terrestrial System Association and coordinator of the thematic field "Sustainable Societies and New Forms of Economy".
PhD in Sociology from the ISCTE - University Institute of Lisbon, she is a postdoctoral researcher at the Institute of Social Sciences of the University of Lisbon.
Her favourite field is Sociology of the Environment, having collaborated in several research projects on the themes of risk perception, social representations, social movements, energy and environment and health.
She is one of the founders of Coopérnico - Sustainable Development Cooperative, CRL. She was also a member of the National Directorate of Quercus - National Association for Nature Conservation between 2003 and 2011 and was part of the team of the tv show Green Minute from its start and until the end of 2015. Served as member of the National Council for the Environment and Sustainable Development representing national NGOs between 2007 and 2013.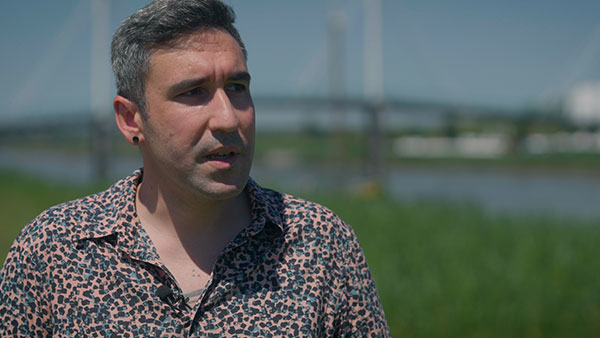 VIEW FULL INTERVIEW (COMING SOON)
Rui Pereira is the Coordinator of the pioneering UBI pilot project in Alcácer do Sal (his homeland). He holds a degree in multimedia design from the University of Beira Interior and a degree in Executive Education and Leadership from the MIT- Massachusetts Institute of Technology, in the United States of America.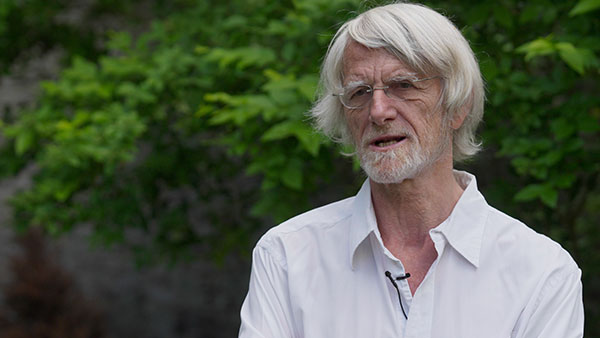 VIEW FULL INTERVIEW (COMING SOON)
Philippe Van Parijs is a Belgian philosopher and political economist, known as a modern forerunner and leading advocate of Unconditional Basic Income.
He is one of the founders of BIEN (Basic Income European Network) which in 2004 became the "Basic Income Earth Network," of which he is President.
Author of several literary works, he studied Philosophy, Law, Political Economics, Sociology and Linguistics at the University of Saint Louis (in Brussels), and at the universities of Louvain, Oxford, Bielefeld and California (Berkeley). He holds a PhD in Social Sciences (Louvain) and Philosophy (Oxford).
He is a professor at the Faculty of Economic, Social and Political Sciences at the Catholic University of Louvain, as well as visiting professor at Harvard University and the KU Leuven Institute of Philosophy.
He has also worked as a visiting professor at several universities around the world, such as Amsterdam, Manchester, Siena and Quebec (Montreal), the Russian Academy of Sciences, the Chinese Academy of Social Sciences, the Autonomous University of Barcelona, the École Normale Supérieure in Paris and the Federal University of Rio de Janeiro.
He is a member of Belgium's Royal Academy of Sciences, Letters and Fine Arts, the International Institute of Philosophy, the European Academy of Sciences and Arts, and fellow of the British Academy.
In 2001, he received the Francqui, the most prestigious Belgian scientific prize, awarded annually since 1933 by the Francqui Foundation, in recognition of the achievements of Belgian researchers under the age of 50.
---
---
---